By Claire Ptak | December 12, 2015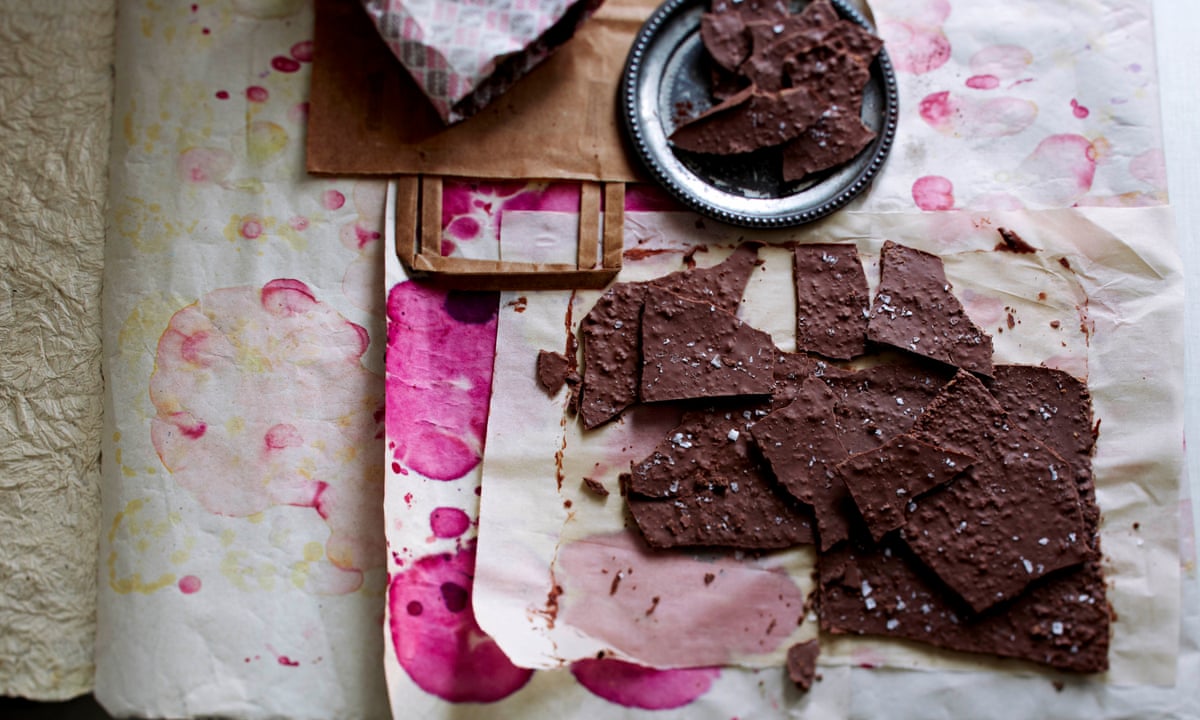 In recent years many bean‑to-bar chocolate manufacturers have come to market making beautiful chocolates with even more beautiful packaging. It's fun to just buy a selection of bars and tear them open at the table after dinner, tasting and chatting about the nuance of flavour with your dinner mates. That's my kind of fun anyway.
This year, I opted to make my own selection of chocolates for the Christmas table and extra to give out to friends. One I call chocolate bark, because it has a rough-hewn texture, but it's really like a giant chocolate bar that you can break into shards, so you don't have to worry about fussy moulds and tempering. I love the combination of chocolate and rye with added sea salt. (you may have tried my chocolate rye brownie at the bakery, or made it from the recipe in the book). By toasting stale rye breadcrumbs, you get a crunch in the middle of these chocolate pieces that is completely addictive.
Always start with good quality chocolate, as it is the star in both these recipes. For the Earl Grey truffles, I have chosen one of my favourite combinations for a ganache-based truffle, but the truth is you could steep almost anything in cream to make your own bespoke treats.
To continue reading this article and to access the recipe, please click on the link below:
Source: The recipe for making chocolatey gifts | Baking the seasons | Life and style | The Guardian